Posted by
Mike LaChance
Saturday, June 8, 2019 at 9:30am
| 6/8/2019 - 9:30am
"after contentious debate in the House and virtually drama-free passage in the Senate"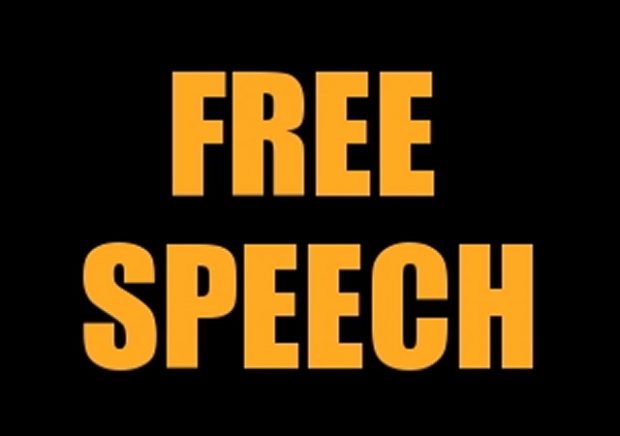 Excellent news. Maybe this will become a trend across the country.
The College Fix reports:
Alabama governor signs bill banishing 'free speech zones' from public colleges

Alabama has been in the news frequently this year, and its Republican governor has just given it another reason to stand out: It's the latest state to ban so-called free speech zones on public college campuses.

Gov. Kay Ivey signed HB 498 into law Thursday after contentious debate in the House and virtually drama-free passage in the Senate. Thanks to a Democratic amendment, public colleges will have a full year before the legislation takes effect.

According to Alabama-focused Yellowhammer News, 26 House Democrats voted against the free speech bill but only one Democratic senator did the same – after blowing up at Republican House sponsor Matt Fridy. Four Senate Democrats voted for the measure; Billy Beasley said he thought "the issue was representative of the people in my district or in the best interest of the state of Alabama."

It not only designates outdoor areas as an unregulated "forum for members of the campus community," but explicitly protects "any speaker whom the institution's student organizations or faculty have invited."

Schools can't use the threat of ruinous security fees, enabled by hecklers, to dissuade members of the campus community from inviting certain speakers. They are barred from charging fees based on "protected expressive activity," the content of guest's speech, or the "anticipated reaction or opposition" of the audience.

They are barred from letting hecklers "materially and substantially" disrupt events and must adopt "a range of disciplinary sanctions" for campus community members who disrupt.