Posted by
Mike LaChance
Saturday, May 18, 2019 at 11:30am
| 5/18/2019 - 11:30am
"Warren took the stage to the tune of Dolly Parton's "Working 9 to 5" with a large American flag draped behind her."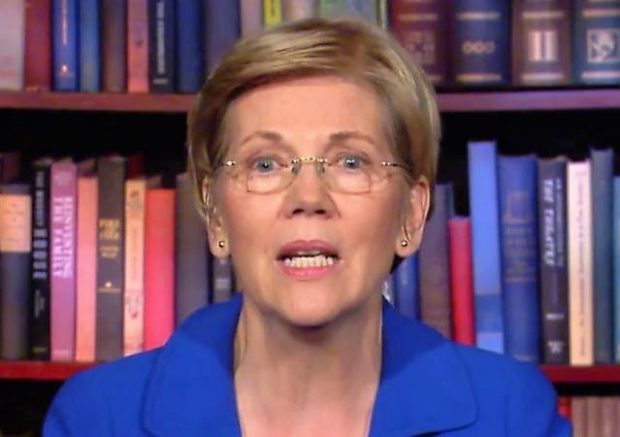 I believe Democrats vastly overestimate her appeal on a national stage.
The College Fix reports:
Campus campaign stop for Warren draws hundreds, but few students

U.S. Senator and 2020 Democratic presidential candidate Elizabeth Warren took to the stage Thursday night at George Mason University and touched on a variety of issues in front of a crowd of roughly 500 supporters.

While the event took place on a college campus, many rally-goers did not appear under the age of 35. (Final exams began last week and concluded Wednesday and commencement is Friday.)

Meanwhile, Warren's message was met by the audience with frequent cheers and claps.

Warren took the stage to the tune of Dolly Parton's "Working 9 to 5" with a large American flag draped behind her.

Warren rallied the crowd early by taking aim at defense lobbyists and what she called the "revolving door" in Washington, D.C. The Massachusetts senator told the crowd how pleased she was to be near the Pentagon and "the big five military contractors," likely referring to the several large, private military-supply companies located near the beltway.

"I know there are a lot of really good people in the Department of Defense, really good people who work for our defense contractors, but here's the problem: too many of our defense contractors, they don't just want a seat at the table, they want to own the table," Warren said.