Posted by
Mike LaChance
Tuesday, April 9, 2019 at 1:00pm
| 4/9/2019 - 1:00pm
"Prosecutors will be asking for jail time for all defendants, according to a law enforcement official with knowledge of the investigation."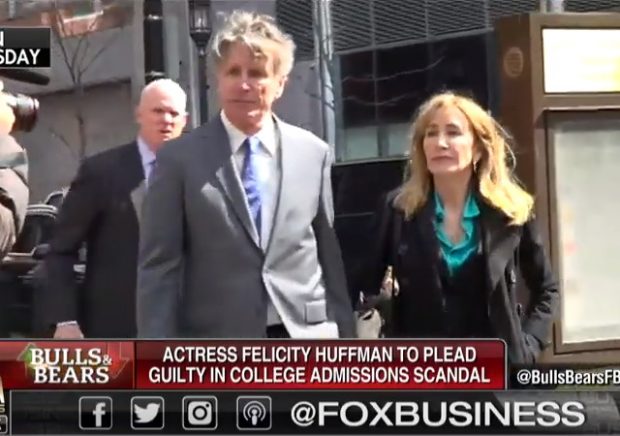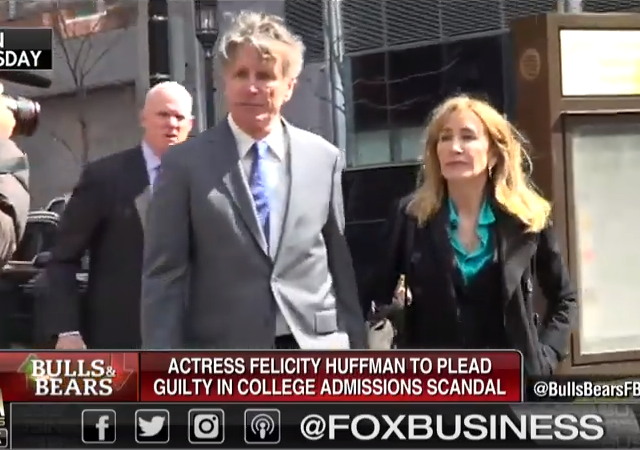 In the latest development of the college admissions scandal, actress Felicity Huffman has agreed to plead guilty along with more than a dozen others.
Bill Hutchinson reports at ABC News:
Actress Felicity Huffman among 14 to plead guilty in college admissions cheating scandal

Oscar-nominated actress Felicity Huffman is among 14 defendants who have agreed to plead guilty in the "Varsity Blues" college admissions scam that rocked elite schools this spring.

Huffman, 56, and the other defendants will each plead guilty in U.S. District Court in Boston to a charge of conspiracy to commit mail fraud and honest services mail fraud, federal prosecutors said Monday.

She faces a maximum sentence of 20 years in prison, three years probation and a $250,000 fine, based on the prosecutors' recommendation.

Shortly after the announcement, Huffman released a statement saying she is "ashamed of the pain" she has caused her family.
You can read Huffman's statement in the tweet below:
Felicity Huffman statement: "I am in full acceptance of my guilt, and with deep regret and shame over what I have done, I accept full responsibility for my actions and will accept the consequences that stem from those actions." https://t.co/r4UxdrvFju pic.twitter.com/L3Wozk9Y2R

— Dan Linden (@DanLinden) April 8, 2019
This tweet contains a list of the other defendants:
Felicity Huffman, 13 other defendants have agreed to plead guilty in college admissions scandal, DOJ says. https://t.co/aZOjNN5JnI pic.twitter.com/wLULgoMZXn

— Dan Linden (@DanLinden) April 8, 2019
According to CNN, the prosecutors are actually seeking jail time:
Prosecutors want prison time for Felicity Huffman and other parents who pleaded guilty in college admissions scam

Thirteen wealthy parents, including actress Felicity Huffman, and one coach will plead guilty to using bribery and other forms of fraud as part of the college admissions scandal, federal prosecutors in Boston said on Monday.

Huffman, the "Desperate Housewives" star, pleaded guilty to paying $15,000 to a fake charity associated with Rick Singer to facilitate cheating for her daughter on the SATs, the complaint says.

She faces up to 20 years in prison. In exchange for Huffman's plea, federal prosecutors will recommend incarceration at the "low end" of the sentencing range, a $20,000 fine and 12 months of supervised release. They will not bring further charges…

Prosecutors will be asking for jail time for all defendants, according to a law enforcement official with knowledge of the investigation. The defendants are facing anywhere between six to 21 months in prison if convicted or if they plead guilty, the official added, though the exact sentence would depend on a number of factors.
Here's a video report from the FOX Business Network:
Featured image via YouTube.