Posted by
Mike LaChance
Thursday, January 3, 2019 at 11:00am
| 1/3/2019 - 11:00am
"says the Times has a financial incentive to bash the president and that the imbalance is helping to erode its credibility"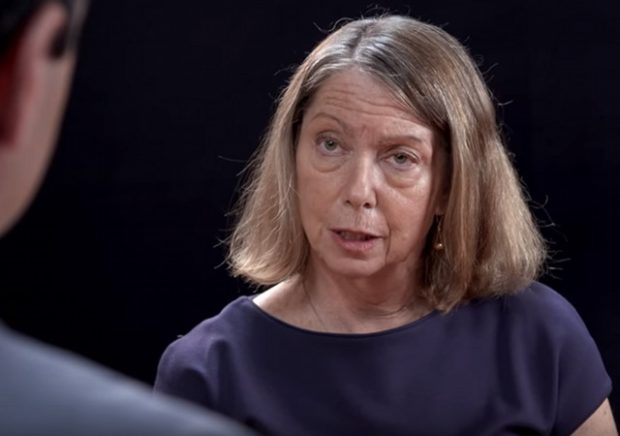 Media bias against Republicans has always existed but has reached a new high in the age of Trump. Talking heads on cable news frequently blur the lines between news and opinion. Supposed journalists openly root against Trump and for his opponents.
It has gotten so bad that even Jill Abramson, the former executive editor of the New York Times is calling out the "paper of record" over bias.
FOX News media critic Howard Kurtz reports:
Former NY Times editor rips Trump coverage as biased

A former executive editor of the New York Times says the paper's news pages, the home of its straight-news coverage, have become "unmistakably anti-Trump."

Jill Abramson, the veteran journalist who led the newspaper from 2011 to 2014, says the Times has a financial incentive to bash the president and that the imbalance is helping to erode its credibility.

In a soon-to-be published book, "Merchants of Truth," that casts a skeptical eye on the news business, Abramson defends the Times in some ways but offers some harsh words for her successor, Dean Baquet. And Abramson, who was the paper's only female executive editor until her firing, invoked Steve Bannon's slam that in the Trump era the mainstream media have become the "opposition party."

"Though Baquet said publicly he didn't want the Times to be the opposition party, his news pages were unmistakably anti-Trump," Abramson writes, adding that she believes the same is true of the Washington Post. "Some headlines contained raw opinion, as did some of the stories that were labeled as news analysis."

What's more, she says, citing legendary 20th century publisher Adolph Ochs, "the more anti-Trump the Times was perceived to be, the more it was mistrusted for being biased. Ochs's vow to cover the news without fear or favor sounded like an impossible promise in such a polarized environment."
This passage is rather telling:
Abramson describes a generational split at the Times, with younger staffers, many of them in digital jobs, favoring an unrestrained assault on the presidency. "The more 'woke' staff thought that urgent times called for urgent measures; the dangers of Trump's presidency obviated the old standards," she writes.
Kurtz also discussed this on the air:
Tim Graham of the media watchdog organization NewsBusters also had some thoughts on this:
Ex-New York Times Executive Editor Rips Her Own Paper for 'Raw Opinion' Against Trump

This might be seen as controversial, but it's also unmistakably true.

Abramson asserts this liberal tilt is good for business in the Trump era: "Given its mostly liberal audience, there was an implicit financial reward for the Times in running lots of Trump stories, almost all of them negative: they drove big traffic numbers and, despite the blip of cancellations after the election, inflated subscription orders to levels no one anticipated."

For example, the most-read Times opinion article of the year was its scandalous Anonymous op-ed ripping the president from inside his administration.

These passages don't imply Abramson isn't a liberal, or can't praise the paper. Kurtz reports Abramson praised as "brave and right" Baquet's decision to run this headline when Trump abandoned his birtherism attacks on Barack Obama: "Trump Gives Up a Lie But Refuses to Repent."

Fox anchor Jon Scott mentioned to Kurtz on America's Newsroom that The Wall Street Journal editorial board recently criticized "The Constant Spin Zone" of the press, based on one of those Philip Rucker articles. They wrote: "These reporters can't even begin a news account of a presidential visit to a military base without working in a compilation of Mr. Trump's controversies, contradictions, and failings."
Featured image via YouTube.