Posted by
Mary Chastain
Tuesday, October 16, 2018 at 11:26am
| 10/16/2018 - 11:26am
"She knows nothing about me, a total con!"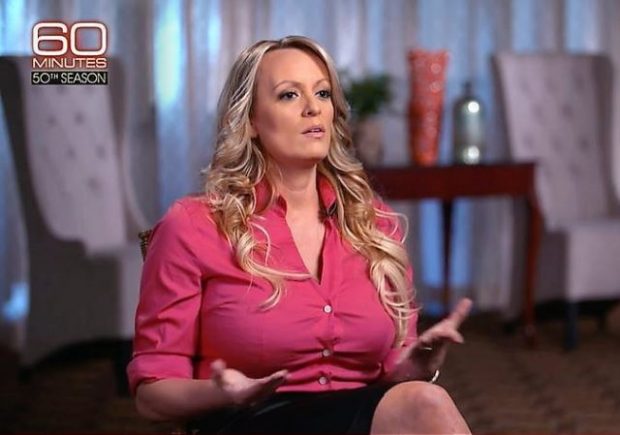 On Wednesday, a judge dismissed Stormy Daniels' defamation lawsuit against President Donald Trump and said she's responsible for Trump's attorney fees.. He posted his reaction on Twitter:
"Federal Judge throws out Stormy Danials lawsuit versus Trump. Trump is entitled to full legal fees." @FoxNews Great, now I can go after Horseface and her 3rd rate lawyer in the Great State of Texas. She will confirm the letter she signed! She knows nothing about me, a total con!

— Donald J. Trump (@realDonaldTrump) October 16, 2018
STORMY RESPONDED:
Ladies and Gentlemen, may I present your president. In addition to his…umm…shortcomings, he has demonstrated his incompetence, hatred of women and lack of self control on Twitter AGAIN! And perhaps a penchant for bestiality. Game on, Tiny. https://t.co/6DpDD5ELtj

— Stormy Daniels (@StormyDaniels) October 16, 2018
Of course there was outrage over the president calling Daniels horseface after she has spent a long time claiming they had an affair. Let's not forget this:
She called him "mushroom dick". Spare me your outrage about "horseface".

— Lizzy Lou Who???? (@_wintergirl93) October 16, 2018
Let the memes and gifs commence!
Stormy Daniels reading Trump's tweet pic.twitter.com/jJZ27FB7cL

— StanleyFosha (@stanleyfosha) October 16, 2018
"Trump said what?!" pic.twitter.com/wnjehqXbVQ

— JeffDavidson #OMC_H (@JeffreyMDavids1) October 16, 2018
"Stormy Daniels walks into a bar…" pic.twitter.com/fqF65yvzRn

— siraj hashmi (@SirajAHashmi) October 16, 2018
Sir, did you ever have sex with Horseface?
Neiiiighhhh! Fake News.

— Ken Shepherd ????????(4-2) (@KenShepherd) October 16, 2018
Stormy Daniels' defense: "Hey, I'm 1/1024 horse face"

— Caleb SkHull ???????????? (@CalebJHull) October 16, 2018