Posted by
Mark Finkelstein
Saturday, July 1, 2017 at 11:45am
| 7/1/2017 - 11:45am
"very, very, weak-minded women, who are afraid of him"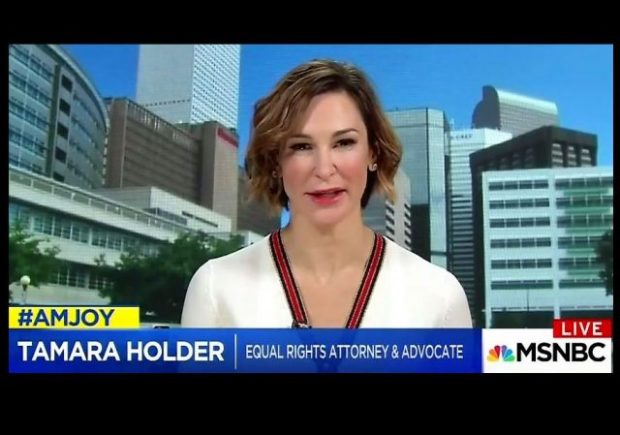 On Joy Reid's MSNBC show this morning, guest Tamara Holder—who Reid, ironically, billed as an "equal rights attorney and advocate"—mocked the women in Donald Trump's life.
Holder was upset that they had failed to condemn the president over his tweets directed at Mika Brzezinski and Joe Scarborough.
Said Holder:
"I think the women in Donald Trump's life probably have smaller minds than his small hands . . . he has continued to surround himself, Donald Trump, with very, very, weak-minded women, who are afraid of him."
The women who had been cited prior to Holder's comments were Sarah Huckabee Sanders, Kellyanne Conway, and First Lady Melania Trump.
Small minds? Weak-minded? Afraid?
Wouldn't you love to see Holder go toe-to-toe with any of them?